I wake up in the morning to the sound of birds, humming birds are at our feeders and go from flower to flower at the plants Larry planned. Each day is a gift as the days get shorter.
Larry had shoulder replacement surgery and struggles at times to find a comfortable position to sleep in. On the otherhand, I usually sleep well and wake up early to grasp the best of the day for me. But Larry still would use each day to one handedly complete tasks around the house like mowing the lawn and feeding the birds while up on a ladder. As he got better, he continued his volunteering by making Welcome Home plaques and serving at Humble Design, Adaptive Adventures and Habitat for Humanity. I marvel at his dedication in traveling miles to help others with the high prices of gas.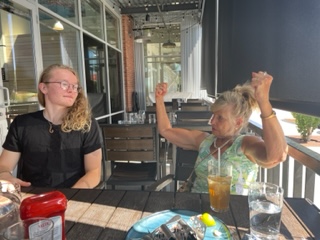 When I knew he could easily take care of himself, I hopped on a plane to Bozeman MT, and spent 8 days with my Montana family. It was such a delightful time to go with my son, Aaron to his workouts at Cross-Fit at 7 PM. Afterwards, he made me a delicious foamy coffee latte that gave me energy for the day ahead. Aaron and Lynelle have built an art studio and apartment in their yard. I'm so impressed with how they have used the internet to learn how to do difficult tasks like plumbing, etc.
Deb and I went hiking to beautiful places in Montana and enjoyed a lunch with her friend, Bradford, who is an actor and teacher at MSU. We talked about theatre and I shared about directing plays and teaching high school English.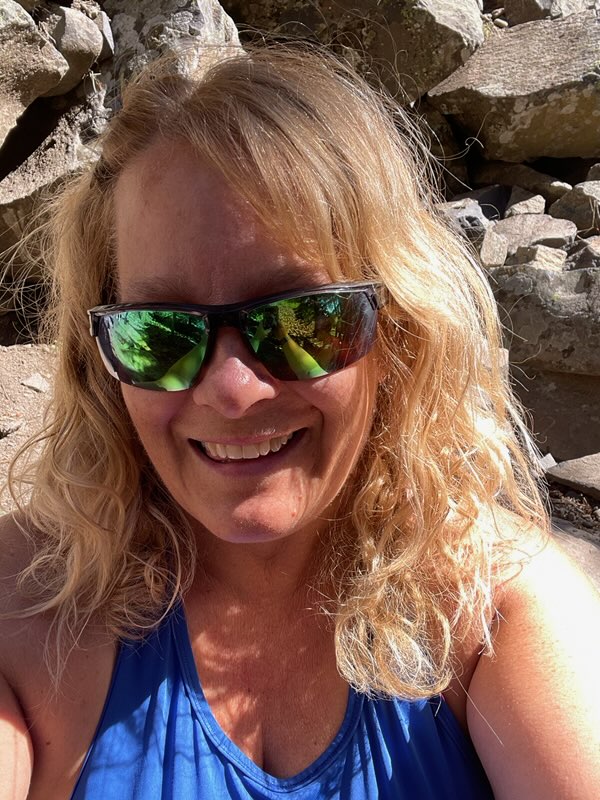 Each day I was there, the mornings and evenings would be cool with the sun becoming intense during the day. A highlight to my week was seeing Shakespeare in the Park's Twelfth Night at Chico, a beautiful resort in Pray, MT.
The frosting on the cake, was the time I spent with my grandsons, August, Jasper and Isaak. They are young men now with a love for karate and the outdoors. They are so close to one another. I took a walk with Isaak, the youngest of the three, to Yellowstone River. As I absorbed the beauty of the place and listened to the roar of waters, I became emotional about such a special place to visit. I wished it was closer.
As much as I enjoyed my vacation to MT, I missed my husband, my home and friends. There is beauty in almost every place we visit if we can look at it with fresh eyes. I love, love, love summer and I'm holding on to each beautiful day that comes our way. We are so blessed.