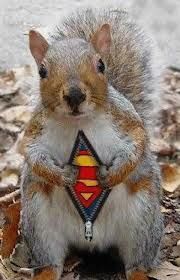 Life with Larry has been about an outgoing battle with the squirrels who are after his fast food bird-feeder concession stand. The squirrels were definitely winning. First, he invested in a squirrel deflector cover. I saw one of them on top of the cover upside down enjoying a seed-cake lunch on the side of the feeder meant for the woodpeckers. They would also bi-pass the cover and jump from the deck banister to cling to the bird-feeder. In utter frustration, Larry said, "I'm not going to be outsmarted by a squirrel." He then added Plexiglas where the guilty party left his paw marks, and sad face print. Since then, the squirrels quit coming after many futile attempts. Larry—the Winner.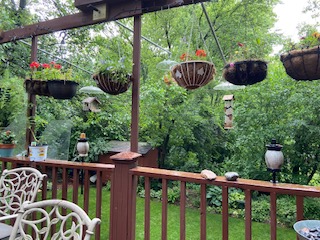 But one day, while social-distancing at his favorite store, Home Depot, he came home with a bird-feeder to attract beautiful orange and brown Orioles. He asked me if I had any grape jelly. I vaguely remembered having it. To keep him from running to the store, I sorted frantically through the mayonnaise, the mustard and the pancakes syrup to finally discover–Yeah-Grape Jelly- which was probably a year old. But what bird cares? He installed the bird-feeder but to his dismay, the grape jelly was gone with no sight of a bird. This happened twice before he realized the squirrels were back enjoying the dessert he put out for them. Once again, he said, "I'm not going to be outsmarted by a squirrel." Now Larry has a lot of tools—more now with his frequent trips to Home Depot. He bought a longer pole and extended it beyond even the capabilities of an Olympic Squirrel Contender.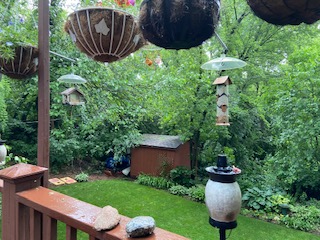 Then while eating our dinner on our deck, Larry froze in disbelief and whispered, "Hold still, we have our first Oriole visitor." Yeah for Larry; Sorry Squirrels. But who knows where the den of intellectual squirrels resides? And when they will make a comeback. Stay tuned into the squirrels vs. Larry!!