I woke up this morning to the sound of heavy rain and I began to grumble forgetting that I had just enjoyed two days of sunshine and outdoor beauty. Then it came to me. "I'm not any different from the children wandering in the desert complaining about the manna God gave them." It's Sunday, a day of rest, and I should be happy to have some time to write, to read and to reflect.
Voices are shouting over the internet, the TV and the newspapers. Each voice is shouting, "Follow Me. I know what we need to do during Covid-19." And yet as I reflect on this rainy morning what comes to my mind is all the grumbling the Children of Israel did while wandering in unchartered deserts. The Voice that did come in clear was, "Be still and know that I am God." Psalm 46:10.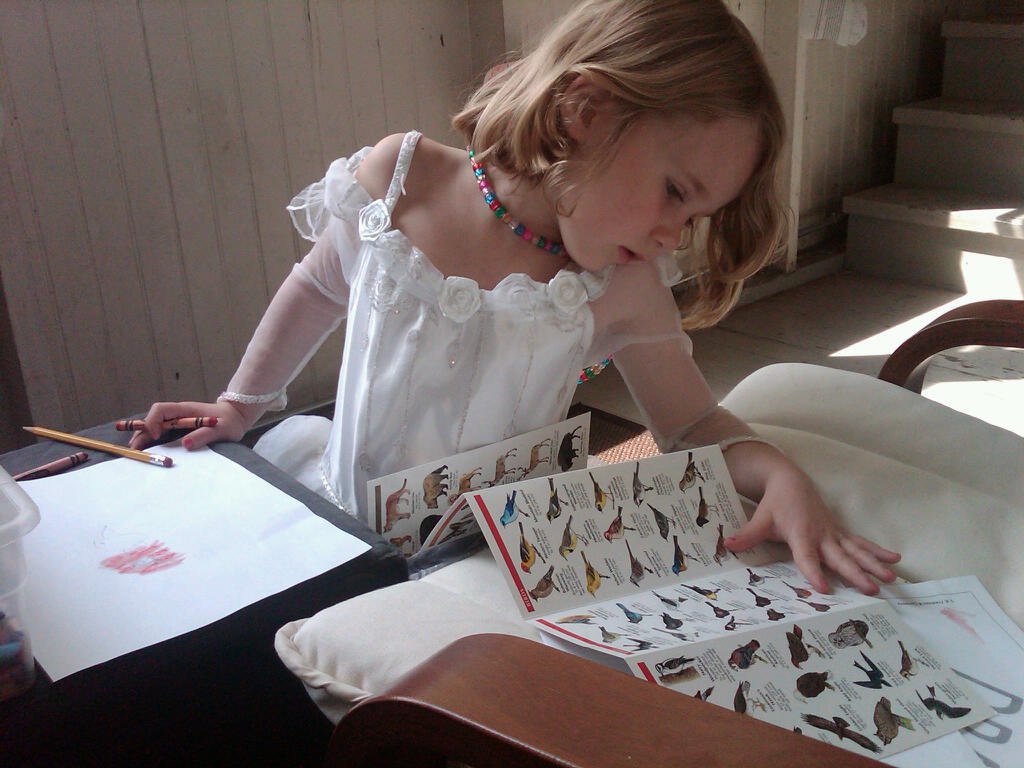 As I gaze at the picture of my granddaughter drawing pictures of birds, I think of verses in Matthew 6 – Jesus' Sermon on the Mount "Look at the birds of the air, they do not sow or reap or store away in barns and yet your heavenly Father feeds them. Are you not much more valuable than they . Who of you by worrying, can add a single hour to his/her life?"—-"Therefore do not worry about tomorrow for tomorrow will worry about itself."
I hope you find peace today and hope for the future, compassion for one's fellow human beings, thoughtulfness and prayer for our vulnerable demographic and appreciation for essential workers, respect for teachers who care deeply for their students, and for students who now treausre their teachers, and finally love for your families, friends and your Creator.
"God has not given us a spirit of fear, but of power, love and a sound mind." 2 Timothy 1:7. A sound mind—not a grumbling heart while walking through the maze of unchartered waters.