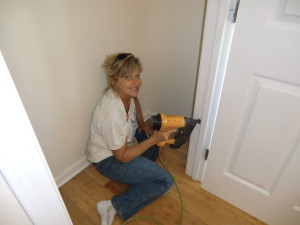 "Someone is sitting  in the shade today, because someone planted a tree along time ago." (Warren Buffet). Now you have time and the World is your Oyster! But you won't know it at first. In the beginning, retirement can be difficult as you step into the new you. It takes time to shape who you will be next. My advice, step in and out of many doors.  I was eager to start a blog named www.lifewithlarry.org to share  what I have learned over the years and my life experiences with my husband, Larry.  As a mother of three, and grandmother of five and as a former high school teacher, I gained wisdom about how to live a fruitful life.  Being a mentor to the next generation and using my talents and skills have been a priority. Now is the time to spend time with grandchildren if you have them or help children in your neighborhood. Of course, if funds allow, travel. I have reconnected with many through Facebook and have visited them personally.
Now you have the gift of time. Time to develop interests and talents. I loved waking up to the sound of birds and being able to have a second cup of coffee. I live by the PSSS acronym.  To be fulfilled, it is important to cover the following facets of your life- Physical, Social, Service, and Spiritual.
Physical/ I love the outdoors so hiking, biking, jogging and soon, skiing are some of my passions. I joined a health club to be able to use weights and as an avenue to meet new friends.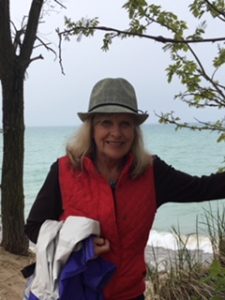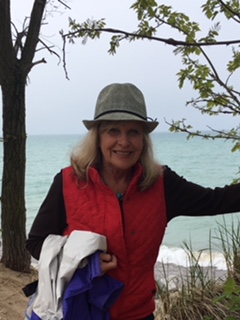 Social/ I started a book club. We meet once a month at Panera. There are 7 of us. Keeping it small is wise. We have gotten to know each other well. Each summer, we go to a WI summer home for two days and hike, bike, kayak, play tennis and discuss our books. I also joined Toastmasters both for social and intellectual enrichment. It's important to get out of your comfort zone and try new things. I keep my connections with teachers and friends by getting together for coffee. We open our home by having potluck dinners with themes like Italian or Mexican Night.
Service/ Find Your Passion-My first serve was with Habitat for Humanity. It took me 12 times to pound a nail. But in time I got better. I love playing the piano in the lobby of our local hospital. At first I was very nervous but with practice, I have improved as a musician. I also wrote for Compassion and Justice issues at Willow Creek Church and I have been published in some anthologies. Being an extrovert, I love meeting new people as the Guest Host for a Care Center. I'm working on learning Spanish by doing a Duolingo App on my phone. I join my husband and daughter by volunteering for www.humbledesign.org/Chicago. I would recommend trying many service organization to see what suits you best.
Spiritual/-At the age of 18 when I was searching for meaning and purpose in life, I looked up at the sky and told God–" I don't think you are there: but if you are, please show me." That night, I met my future husband and became a follower of Jesus Christ. I love reading Psalms, Proverbs, and  the New Testament. There is wisdom on how to live an abundant and fulfilling life. Over and over again, I see his presence in my life. He is the hub in the wheel of my life.