My friend, Cleora, and I have been friends for over 30 years. We call each other 'fair-weather' friends since neither of us liked talking on the phone too long. We would just make our plan to bike, ski, or walk and off we'd go. Cleora has been a ski instructor at Wilmot for over 20 years and she was excited to tell me about her trip to Breckenridge with her son to ski the big hills of Colorado.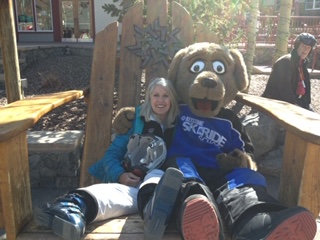 As fate would have it, Larry found a deal to ski and stay at a lodge for free in Breckenridge if we went to the time-share meeting. We were excited to be there the same time as my dear friend, Cleora. We called each other in the morning and made plans to meet and ski. Larry and I got dressed and took the elevator down to meet our shuttle bus each morning. At night, we would meet to sit in the hot tub and share our adventures on the hill.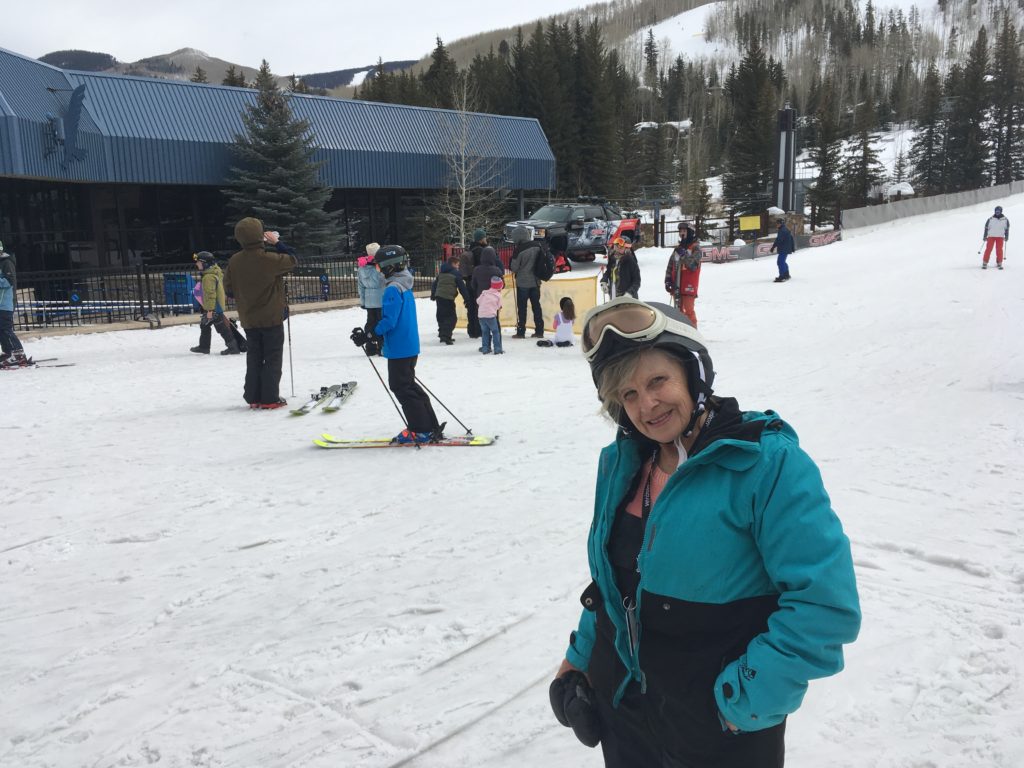 Cleora mentioned that she didn't have to take a shuttle since the slop was just outside her lodge door. I thought, "Boy, how lucky!" She doesn't have to wait for a shuttle each morning like us. This went on for a week–we took our shuttle bus and she just went straight to the slopes where we planned to meet.
On the final day, I was in the process of taking our ski equipment to the van. As the elevator door opened, there was Cleora. We looked at each other in astonishment. "What are you doing here?" she said. "No," I said. "What are you doing here"? My room is just down the hall to the right," she said. "Mine is the left," I pointed. "We laughed until we cried. The whole week we were taking the shuttle and she just walked to the slopes outside her door to the right. All we had to do was walk down the hall where she was. We had been on the same floor without knowing it. What a coincidence that we booked rooms and ended up on the same floor, without knowing it.
Once again, "Laughter is good medicine." And it seems situations like this happen often. By the way, we did not buy the timeshare. Please tell us about your experience on www.lifewithlarry.org.