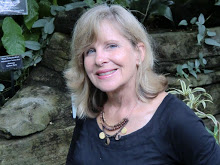 It was a cold winter morning and we decided to grab a cup of coffee at Panera before heading off to church. We finished our second cup while perusing the Tribune. I looked at my watch and said, "It's time to go." Larry promptly refilled his take out cup of coffee with lots of cream and at least 5 teaspoons of sugar. I followed him to our gold Honda Odyssey van. He was surprised that the door was not locked and the rug had been moved. But he slid in and put his cup in the holder.
I made my way to the passenger door and noticed two big gashes. I yelled out, "How did this happen?" Larry came over to inspect my door and said, "Someone really banged it hard. Look how deep these gashes are. "
I opened the door and saw an electronic device. "Larry, when did you get this?" I said.  Larry has a habit of buying things and then quietly bringing them into the house out of my sight. Our house is filled with plants. He just can't pass up a deal on a plant or one that is wilting and he thinks he can save." So my accusatory tone was well within reason.
As I lifted the electronic devise to examine it more closely,  Larry said with frantic in his voice, "This is not our van." I quickly put down the devise and slammed the van door. I looked around to see if the police or owner would apprehend us. We scuttled off to our van two cars down and quickly made our way out of there. We were on Rt. 14 and safe from apprehension when Larry said, "My coffee, I left it in the other van." Now I imagined the owner who forgot to lock his door settling in and seeing a cup of hot, steaming coffee in the holder saying, "Where did this come from?" Sure hope he likes his coffee very, very sweet.