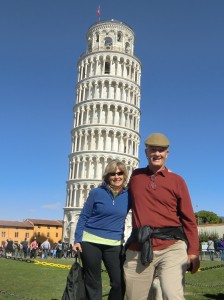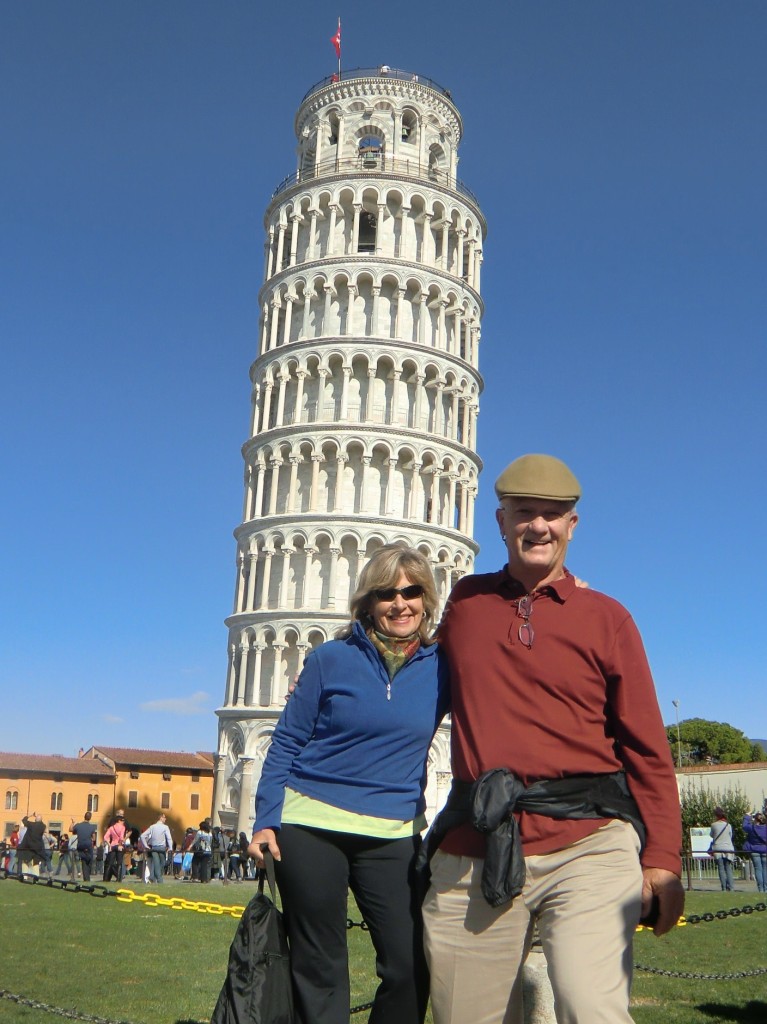 My best friend growing up was Adelina Gina Maria Sangineto… I clearly remember seeing her parents grasping her eight year-old hand as she stumbled behind them to register for school. She had sparkling brown eyes, long black hair and an effervescent personality. She soon became my best friend. When I came over to study geometry with her, I could hear the operatic sounds of Enrico Caruso. Her mother always saved a small dish of whatever they had for dinner—-such as mostaccioli, spaghetti or ravioli. It was like stepping into a scene from Under the Tuscan sky.  Adelina would brag about her many trips to Italy where she had 5 proposals and was pinched many times. I knew that someday, I would have to visit this enchanted land. That dream became reality  when we traveled Space A-retired military along with the deployed military to Aviano. It's a country full of history, beauty and culture. Hopefully, you'll learn what to do and what not to do while traveling in Italy. You can travel quite successfully without a tour guide as we did.   A copy of Rick Steve's book and a GPS system will be your most valuable tools.  Learning Italian phrases also is most valuable. You can watch free classes on the internet to perfect your pronunciation.
We squeezed into a Fiat—-a tight squeeze for my husband Larry's 6'2" frame. Since the car was not equipped with a GPS system,  we were forced to study the maps more intensely. Their Auto-strata system is different from ours. There are no signs like 90 E or W and no shoulders. The local roads use the rotary system which we embraced. Being indecisive, we could go around like a hamster in a cage before being ejected to the correct town.
If you choose to drive as we did, be sure to have a partner who is a good map reader and remember to refrain from harsh words with one another. When we got lost, we made it an adventure. We looked at it as an opportunity to interact with the locals and to see unexpected towns—It's all new to us regardless. Helpful Italians are everywhere. For instance, a father and daughter were washing their store windows when we approached them for directions. "Porfavore, Dove esta Sienna?" The daughter understood English but did not know the directions. The father knew the directions but did not speak English. They became an exciting duo as the father explained with much gusto in Italian and the daughter erect like a solider translated. The father was so animated that words were not necessary. We often heard easy, straight ahead—but nothing in Italy was straight ahead.
We only had a week in Italy; so we decided to stay at Camp Darby, an army camp in central Italy where we took day trips. We were able to use the dollar at the military base which saved us a lot of money. The locals referred to the area as FIPILI which stood for Florence, Pisa, and Livarno. Our first adventure was to Pisa which is like visiting the United Nations. It is one of the seven man-made wonders of the world. The circular stairway was so narrow; Larry's shoulder's touched each side.
Next we visited Lucas, the birthplace of Puccini. It's one of the two cities with walls totally intact. The walls were built to protect them from neighboring  Florence.
On our way to Sienna in Tuscany, we took the back roads enjoying the country view of olive gardens and abandon villas. Rick Steve recommended a stop in Voltaire where we drove up a mountainside reaching a town that took us back to medieval times.  Colorful laundry hung out the windows to dry.  The town is known for alabaster wares.  We stopped for lunch at a restaurant resembling a catacomb. We had soup, wine and delicious bread. We dipped the bread in olive oil and sweet balsamic vinegar. I didn't see a pad of butter all week. Eating in Italy is always a wonderful experience.  We had melt in your mouth ravioli while we sat outside under the star-filled skies. Even at McDonald's the food was good.The spinach bun melted in my mouth and the tiramisu was as smooth as silk.
Next we visited Cinque Terre—-the Italian Rivera with five colorful towns cut into the mountainside. Soon we had our own hiking group. We were drawn like a magnet to anyone speaking English. We met a couple from New Zealand and another from Florida.  We had lunch together and  served as our own tour guides by sharing our knowledge of the area. The next day we read that there was a mudslide that destroyed several buildings including the restaurant we had visited. Several people were killed.
Our final destination was Florence—a place where fairy tales were created. We saw a cathedral constructed with three distinct colors of marble. It glowed in the setting sun.
But the highlight of our visit was seeing the breath-taking and massive statue of David, Michelangelo's crowning achievement.   On a lighter side, Larry was drawn in by commercialism.could see no reason why he shouldn't purchase the pair of swimming trucks or apron featuring a graphic picture of David from the belly button to the knees.
It was sad to say good-bye to Italy. But after a week and the difference between the dollar and the Euro, we thought it was wise. We certainly hope to do another week in the future to Venice, Rome and Naples.
Start now saving for your trip to Italy. Don't be afraid to drive and go without a tour group. Decide before hand that it will be an adventure you will never forget so keep your cool. Meet wonderful people, eat Italian cuisine and see unforgettable sights. Remember learning some phrases, bringing a Garmin and studying Rick Steve's travel guide should help you get ready. By the way  despite 5 proposals, my friend Adelina Gina Maria never married but instead devoted her life to her parents, her teaching career and traveling to Italy.
Arrividerci/Chow
Sue Schuerr